Upcoming Valley Art Association Events
Joining the Valley Art Association (VAA) will provide connections, monthly programs, exhibiting opportunities, networking with Chippewa Valley artists, fine art faires, and informative and fun art workshops.
VAA Members Exhibit At Lucy's Delicatessen
March 1 - April 30, 2023 | 10 AM - 5 PM
March and April 2023
Rhonda Bengtson - Acrylic
Hubert Steve Cole - Photography
Carol and Jerry Way
The two people who have made this exhibit possible for the past numberous years at Lucy's. :)

Rhonda Bengtson

January and February 2023
Click on name to view their current VAA GALLERY
Karen Clark - Photography
Julianne Johnson - Mixed Media,Watercolor,and Acrylics
November and December 2022
Frank Novak -Photography
Carol Way - Watercolors & Acrylic Paintings


September and October 2022
Karen Bejin-Watercolor
Barbara Dunham-Collage and mixed media.

July & August 2022
Tammy Ford, Arcylics
Priscillamae Olson, Watercolors

May & June 2022
Click on names to view their respective VAA GALLERY
Val West Nabor, Watercolors
Cari Raynae, Mixed Media Painting
March & April 2022
Ruth Lundblad, Watercolor, Acrylic, Mixed Media
Kathy Stockton-Behnke, Watercolor
January & February 2022
Diane Pecha: Fiber
November & December 2021
Click on each artist's name that is highlighted to view their respective VAA GALLERY.
If not highlighted then that artist has yet to establish a VAA GALLERY
Karen Scarseth - Outsider Folk, Paper Art, Mixed Media
Alexandria "Alex" Mooney Jones - Fireworks Residue Canvas
September & October 2021
Click on each artist's name that is highlighted to view their respective VAA GALLERY.
If not highlighted then that artist has yet to establish a VAA GALLERY
Kelly Speros - Color Pencil
Gail Fox - Photography & Mixed Media
July & August 2021
Click on each artist's name to view their respective VAA GALLERY
Vicki Wolterstorff: Watercolor, Alcohol Ink, Collage, Acrylics
Beth Creekmore: Watercolor, Acrylics, Oil
May & June 2021
Julianne Johnson - Watercolor, Acrylics, Alcohol Ink, Oil Pastel, Ink
Jane Hootman - Watercolor, Acrylics, Mixed Media
March & April 2021
Click on names below to view the artist's VAA GALLERY

Barb Lowe: Acrylics
Hubert Steve Cole: Photography
January & February 2021
Click on names below to view the artist's VAA GALLERY

Sandra Anderson - Birch Wall Art, Leather, Jewlery
Mark Robarge - Photography
November & December 2020

Mary Elworthy - Watercolors
Noriko Slowinski - Watercolors


September & October 2020
Click on names below to view the artist's VAA GALLERY

Jeanette Wolcott: Watercolor, Acrylics, Multi-Media
Sandi Churness: Batik
July & August 2020
Click on names below to view the artist's VAA GALLERY
Ruth Lundblad: Watercolors, Oils, Acrylic
Tammy Ford: Watercolors,Acrylic
March & April 2020 was extended until June 30th due to the pandemic.
Diane Pecha, textile art - Click to see her VAA GALLERY
Cheri Pederson, acrylic
January & February 2020
Pam Thaler, pastels, oil
Andrea Schaffer, pastels
November & December 2019
Kris Crowe, mixed media
Lynn Hutchinson, paintings
September & October 2019
Constance Heffernan photography
Holli Jacobson, acrylic
July & August 2019
Linda-Merry Udell, watercolors & drawings
Diane Nelson, mixed media
May & June 2019
Sharon Weeks, Photography
Erin Hill, Acrylic Pour
/webfiles/fnitools/albums/zzz-lucyexhibit/huge/lucy2019-05-0415.jpg
March & April 2019
Gail Fox, photography
Beth Creekmore, acrylic & oil
January & February 2019
Jeff Nelson, watercolors
Julianne Johnson, paintings
November & December 2018
Noriko Slowinski, watercolor
John Lauson, photography
September & October 2018
Jeanette Wolcott, mixed media
Priscillamae, watercolor

July-August 2018
Val West Naber, Oil on Porcelain
Ruth Lundblad: Watercolor, Acrylics, Collage, Alcohol Ink, Pen & Ink

May-June 2018
Karen Scarseth, mixed media
Mary Elworthy, watercolor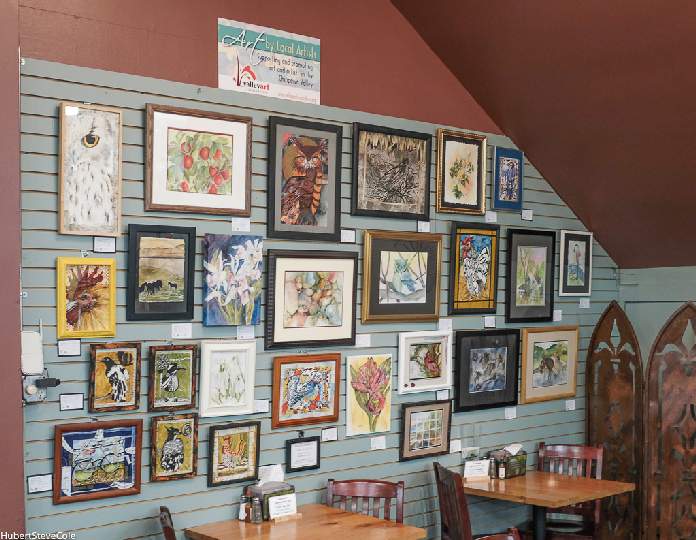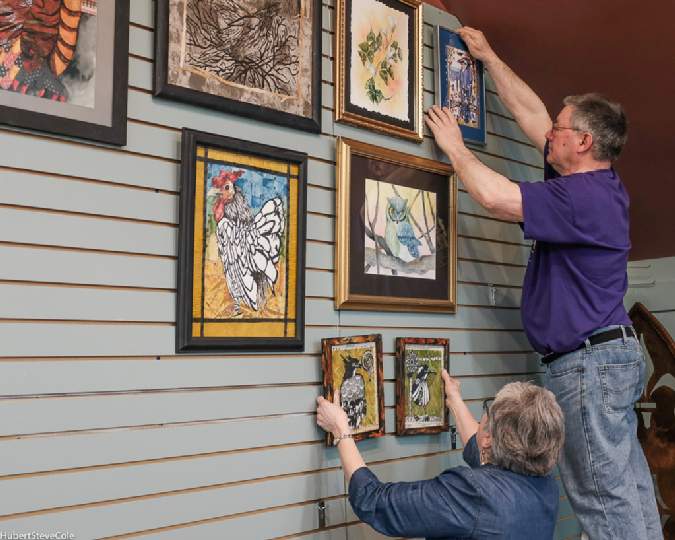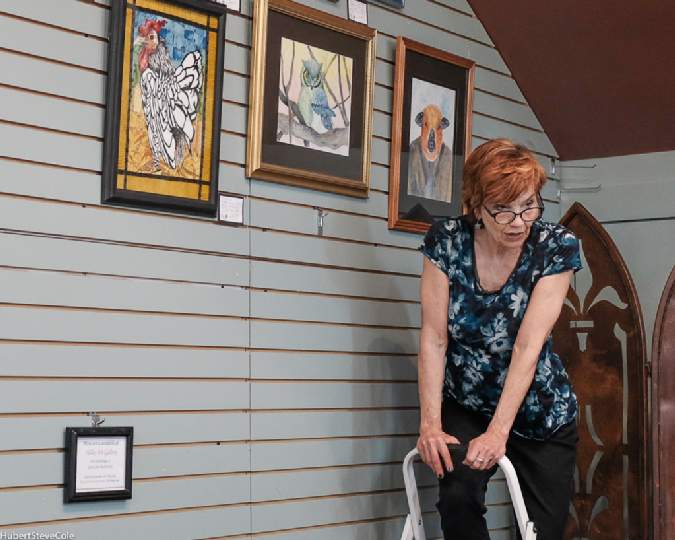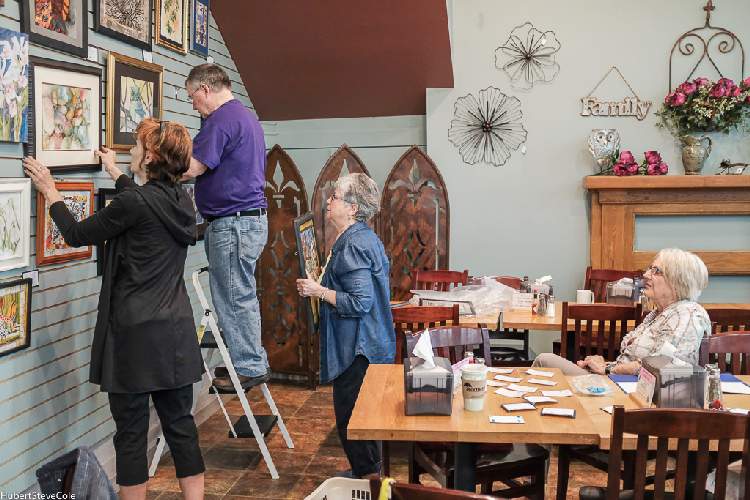 March-April 2018
Skylar Halverson, pencil
Stewart Crenshaw, photography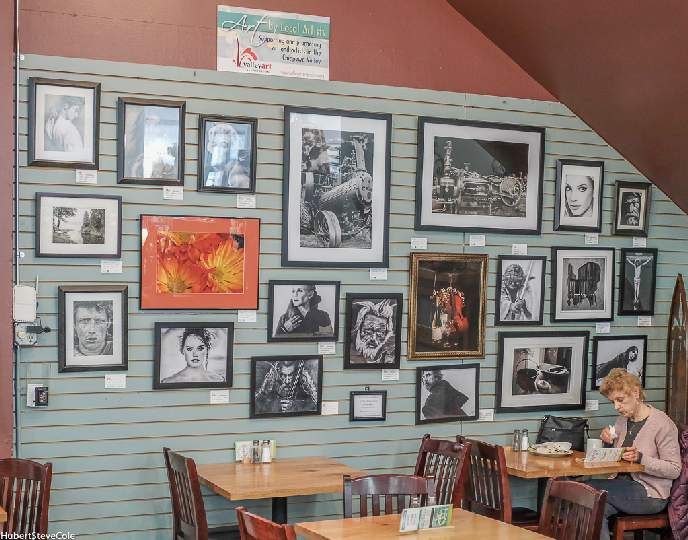 January-February 2018
Pam Thaler Cody, Pastels & Oil Painting
Barbara Harling, Watercolors