Upcoming Valley Art Association Events
Joining the Valley Art Association (VAA) will provide connections, monthly programs, exhibiting opportunities, networking with Chippewa Valley artists, fine art faires, and informative and fun art workshops.
Monthly General Meeting
November 7, 2019 | 5 - 7 PM
November 7th General Meeting: 5pm-7pm Opening Reception for the VAA Sale & Show
December 5th: Annual Christmas Party Location/time TBD
October 3, 2019, 1:30-3:00 pm, General Meeting
Framing considerations were demonstrated by Sharon Weeks, Lindamerry Udell and David Udell.
May 2nd, 1:30-3:00 pm, General Meeting
VAA Members Show & Tell their current projects and discussed plans for the remainder of 2019.
April 4th, 1:30-3:00 pm, General Meeting
Bring any 2 art-related books you are willing to part with to the meeting. We will all have a chance to pick up a new book or two. If you are new to the art world and don't have a book to part with, relax, Kris has enough to share with the entire county. We will also put into nomination those interested in serving on the board as members-at-larges as well as Treasurer and Secretary
March 7th, 1:30-3:00pm, General Meeting
Ruth Lundblad, accomplished acrylic and water color artist will be explaining and showing acrylic pours. Acrylic pouring is a fascinating way to mix several colors of paint together without becoming a brown mess. The results are always unique and abstract which can stand on their own or be used as an undercoat for a painting.

February 7th General Meeting: Weather Cancel
January 3 1:30-3:00pm - General Meeting
Our very talented artist and former art teacher, Karen Scarseth, demonstrated brass rubbings. Basically, brass rubbing is reproducing onto paper relief pictures or designs from metal works. This was a hands-on activity as one can see in the following photos.
The Christmas party was at the Fill-Inn Station in Chippewa Falls on December 6, 2018.
The Chippewa Falls Wire Choir from the Chippewa Falls High School provided fantastic entertainment. Those young people really gave a WOW performance!
Thanks to Jeanette, Karen, and Kris for organizing the party and the silent auction.
Past Meetings Information and Photos
General Meeting, April 5th, 1:30-3:30pm - Jean Accola did a presentation with handouts about how to create a successful art event whether it is a simple exhibit, an art tour, or an art fair.
General Meeting - March 1st, 1:30-3:30pm - Artist Trading Card Workshop
Members did get their hands dirty, but not too much! They cut, paste, and created Artist Trading Cards (ATC). www.wikihow.com/Make-Artist-Trading-Cards
See the March Newsletter (emailed to members February 25th) for more of Kris's enthusiastic support and requirement for each VAA member to create their own trading cards which are to be traded not sold. One ATC per member are due to Kris Crowe on/before the May 3rd General Meeting.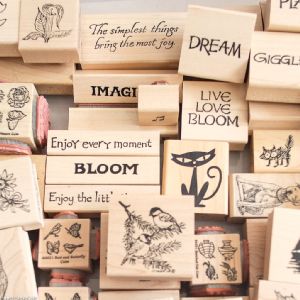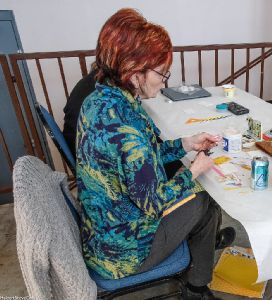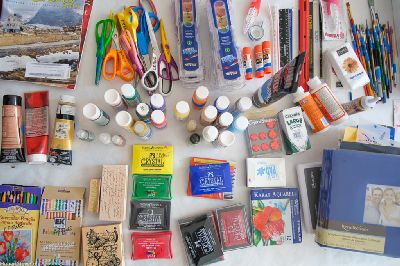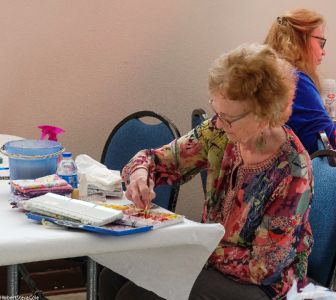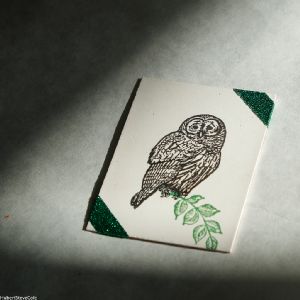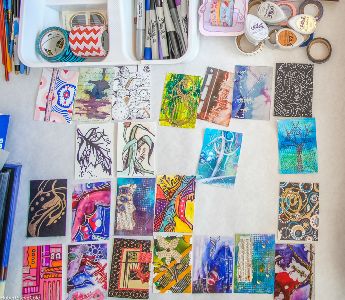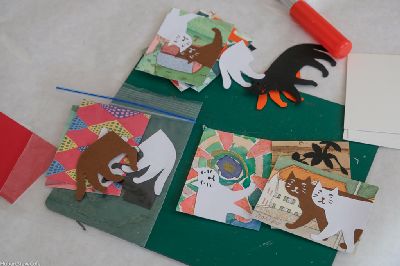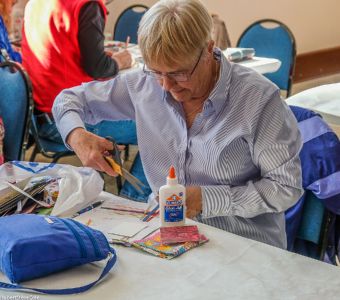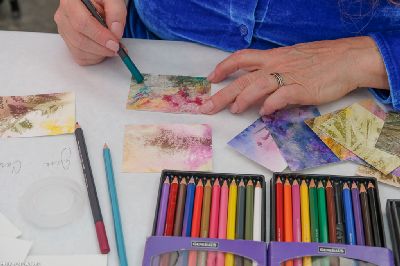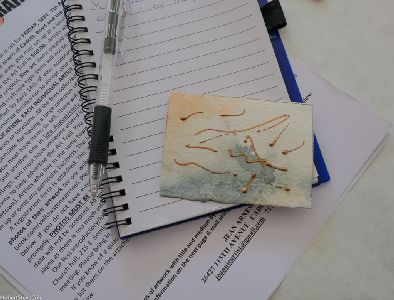 General Meeting - February 1st, 1:30-3:30pm
Ceil Zappa demonstrated the process involved in making pressed flower pendants using various glass techniques.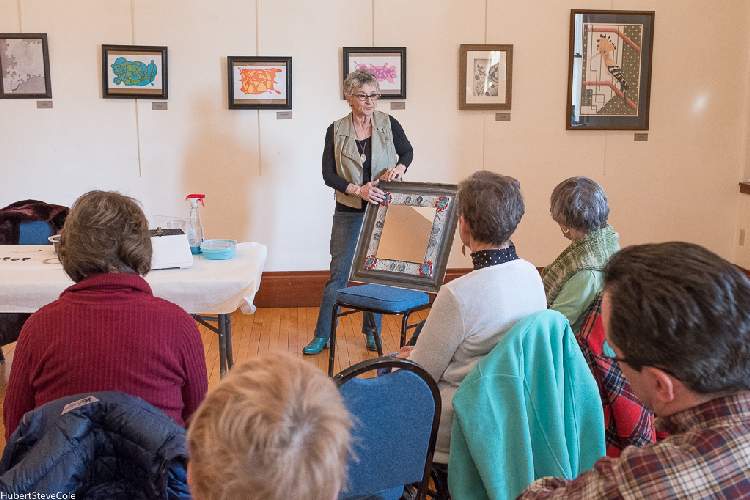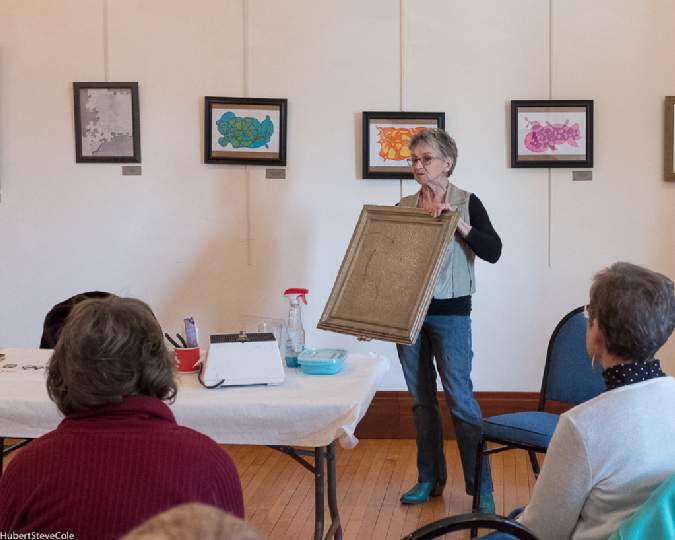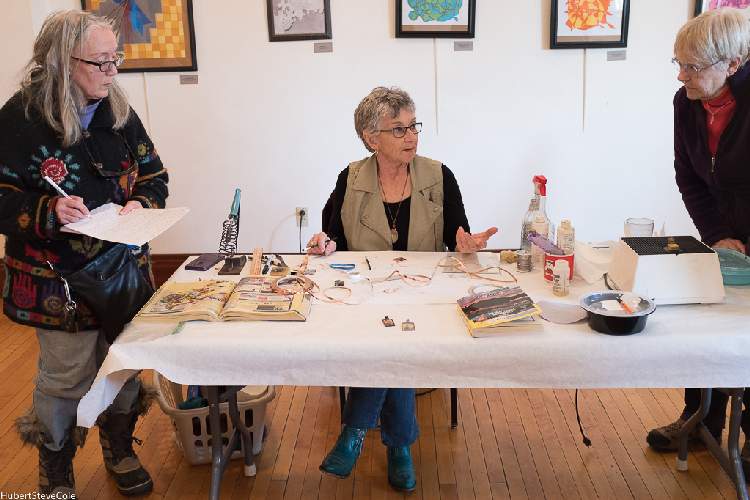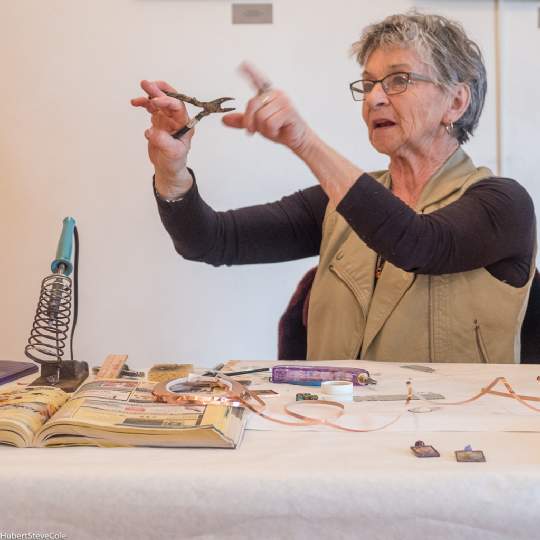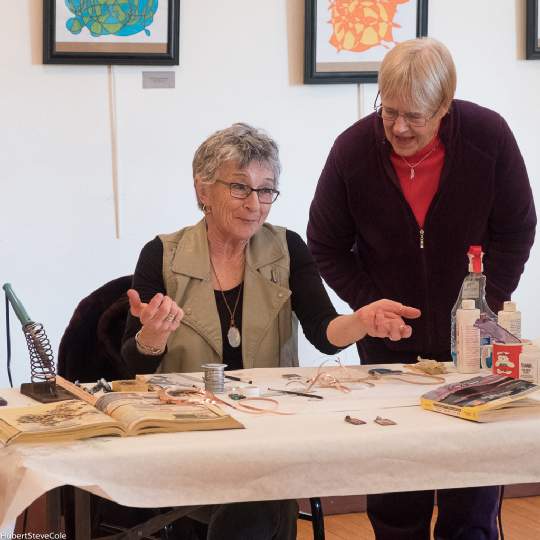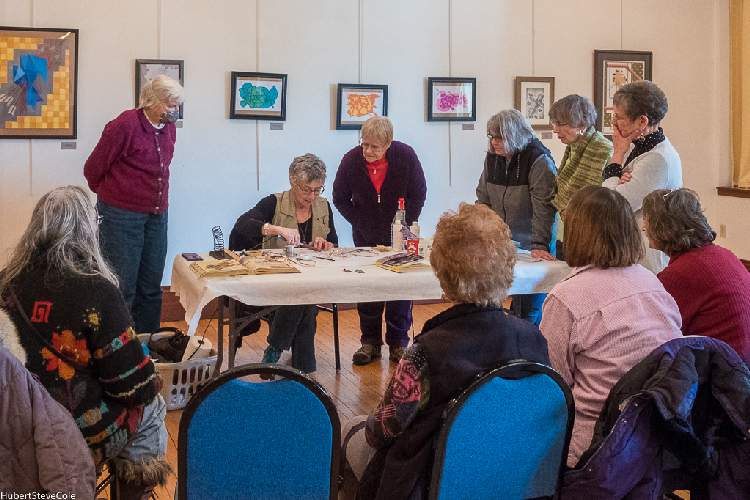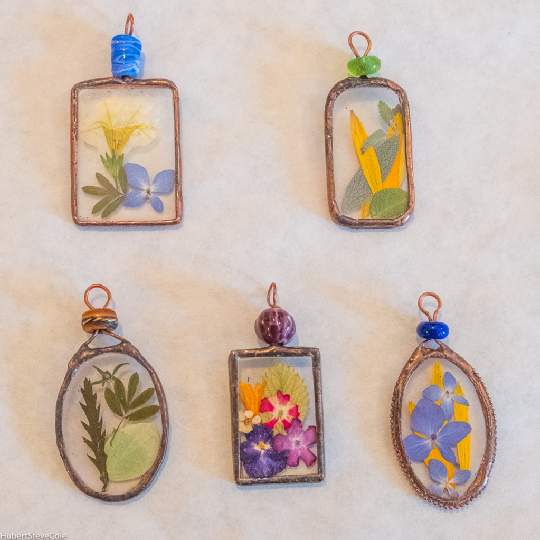 General Meeting - January 4th, 1:30-3:30pm
Basic papermaking process demonstrated by Lynn Davidson and Barb Lowe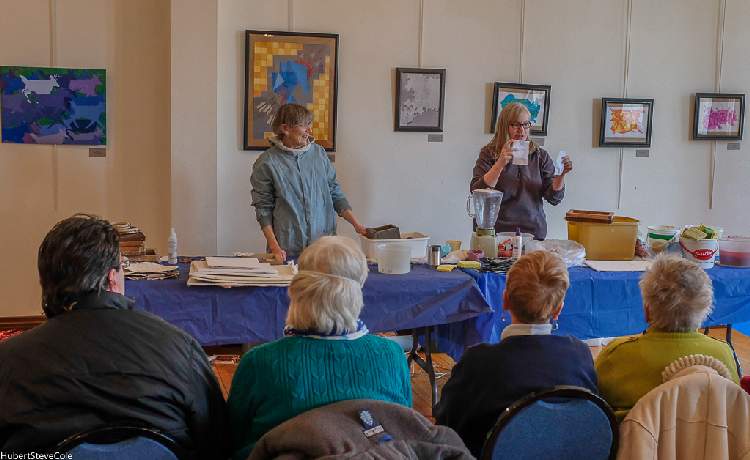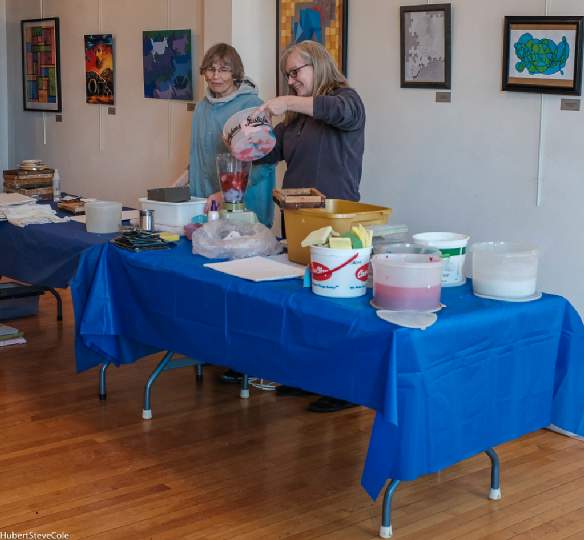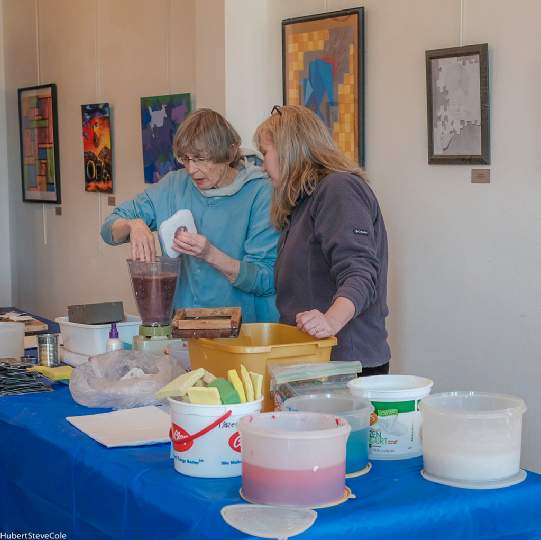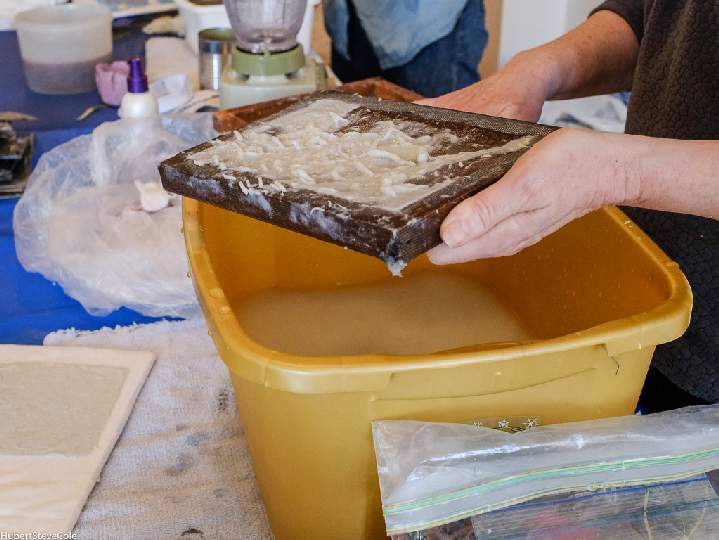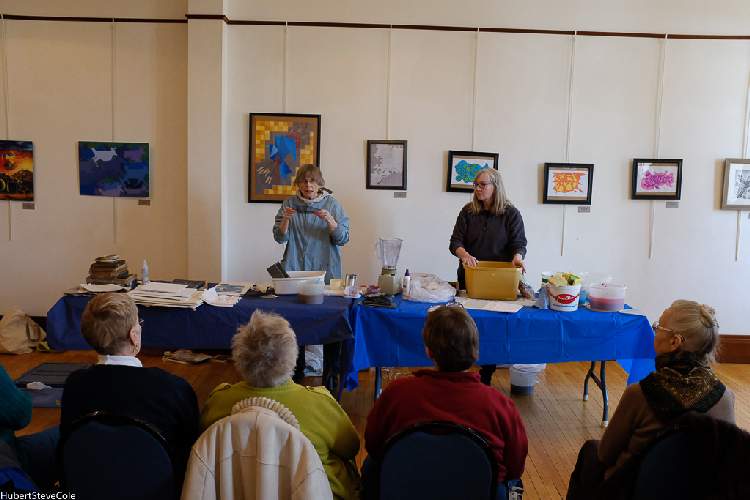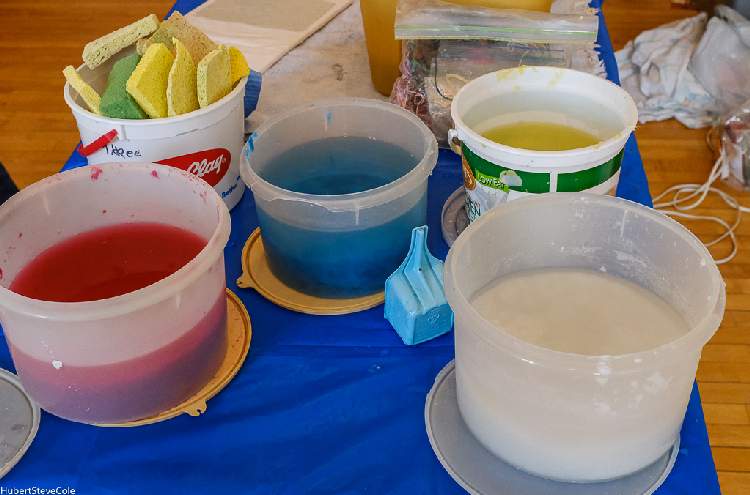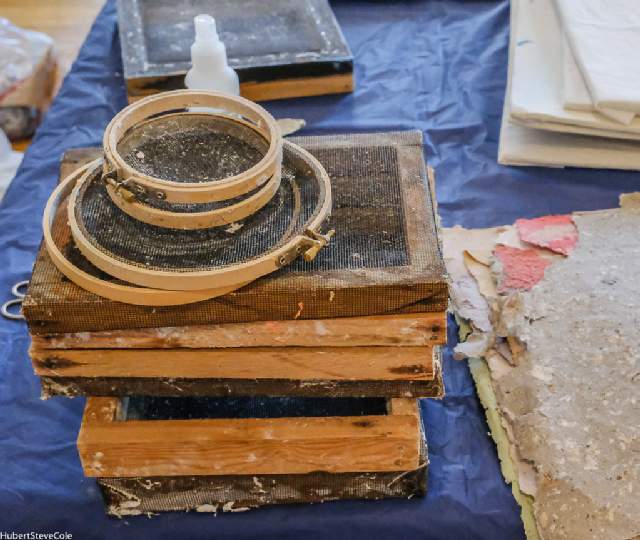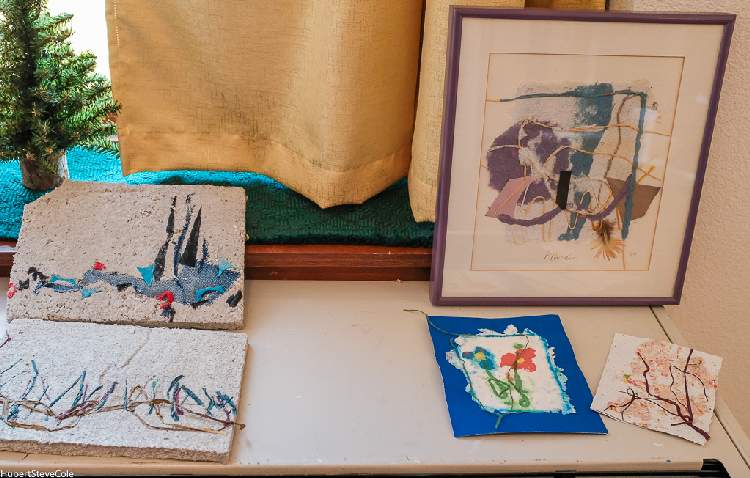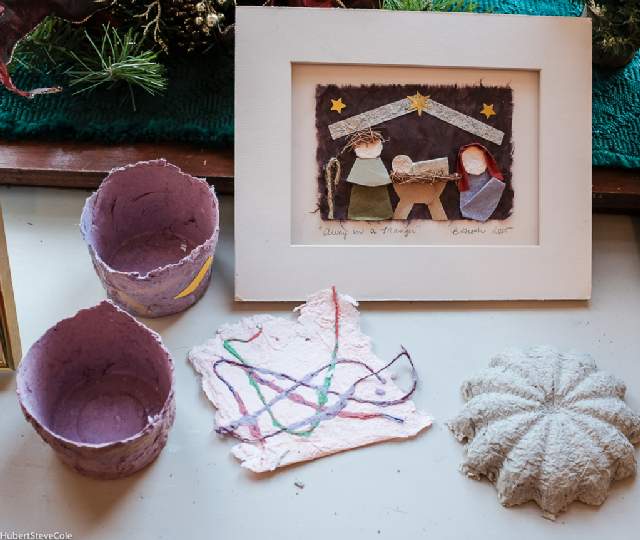 General Meeting - November 2nd, 6-8pm
Opening of the VAA Art Show and the Artists Reception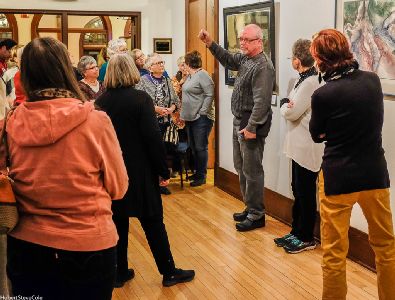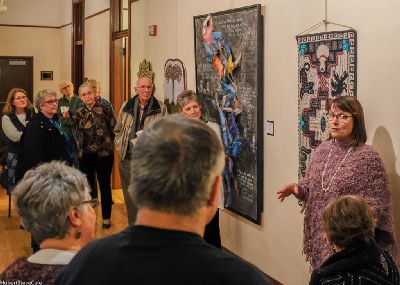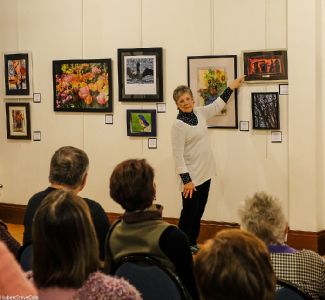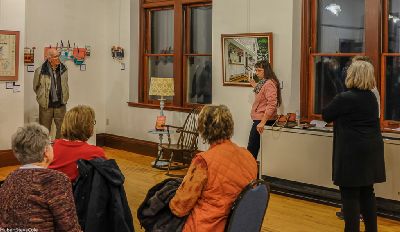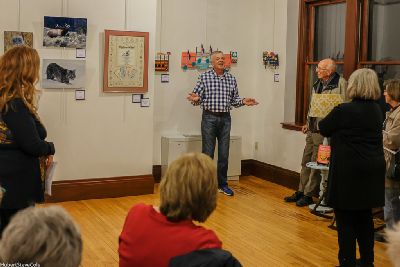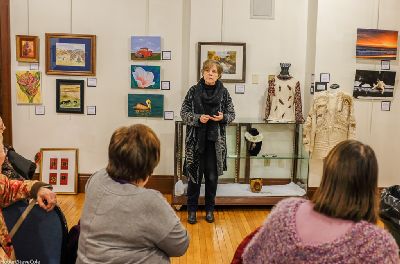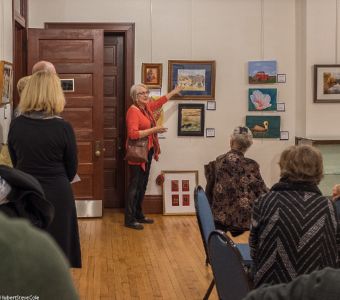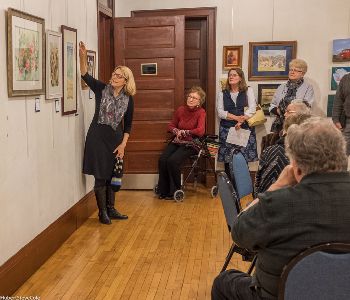 General Meeting - October 5th, 6:30pm
Jean Atter Chwala
Demonstrated her process in creating beautiful baskets made from Norway pine needles.
Photos provided by Jean Arneson.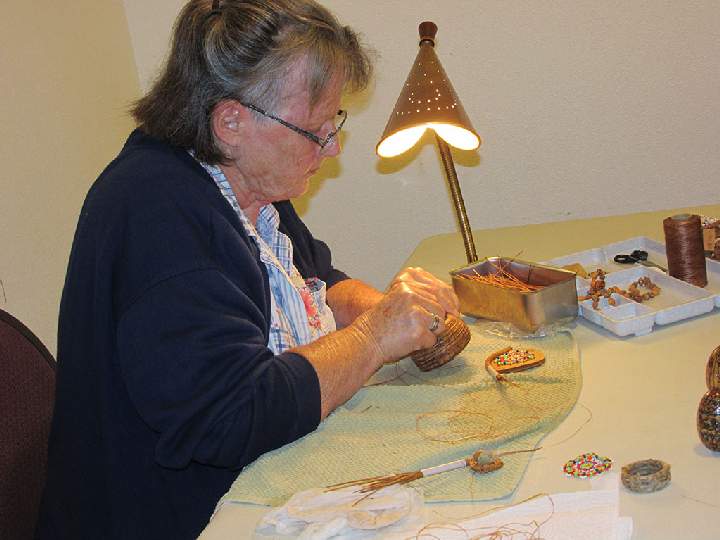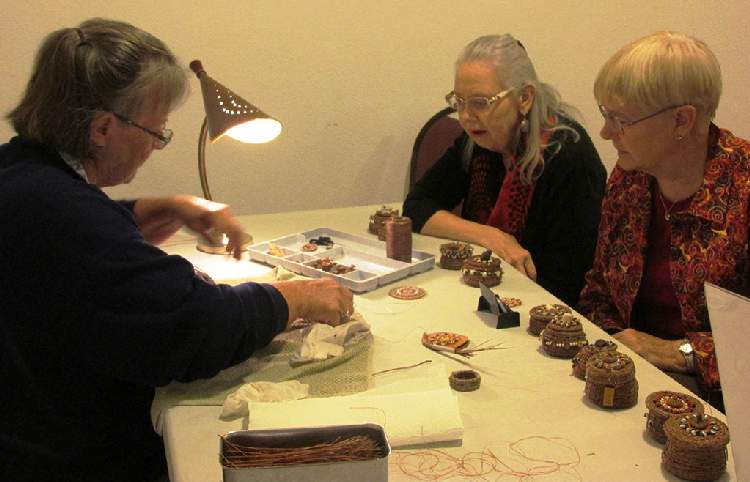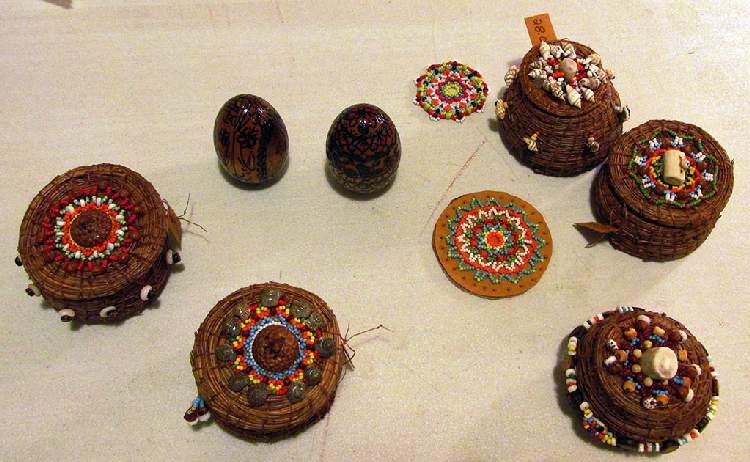 General Meeting - September 7th, 6:30pm
Monica Bruenjes
Demonstrated her digital illustration techniques used for comics and kid's books.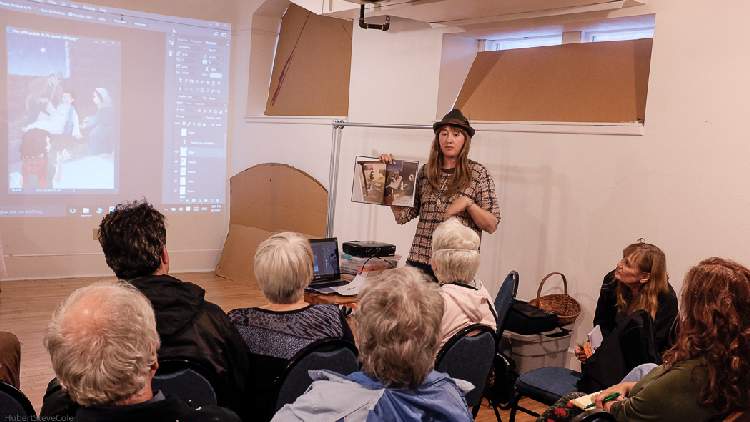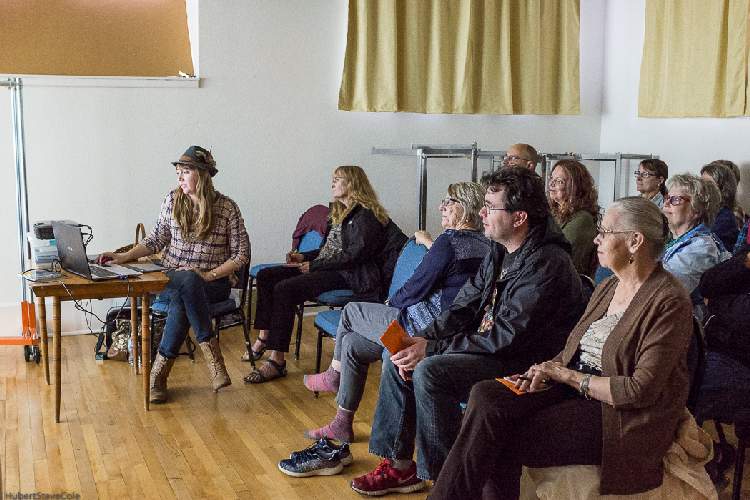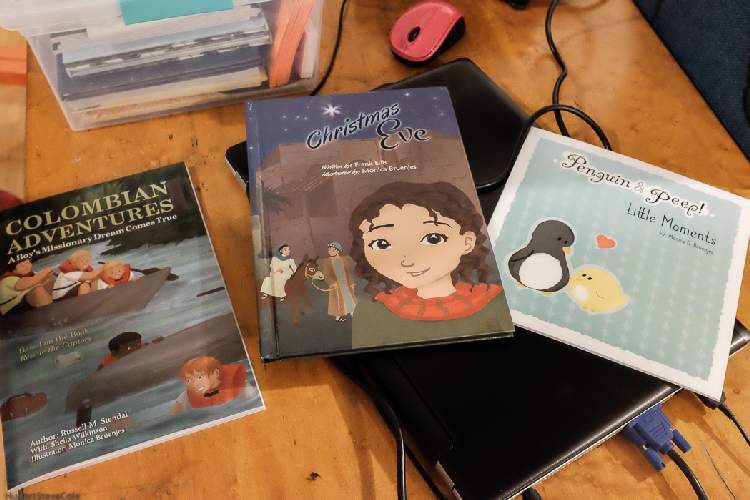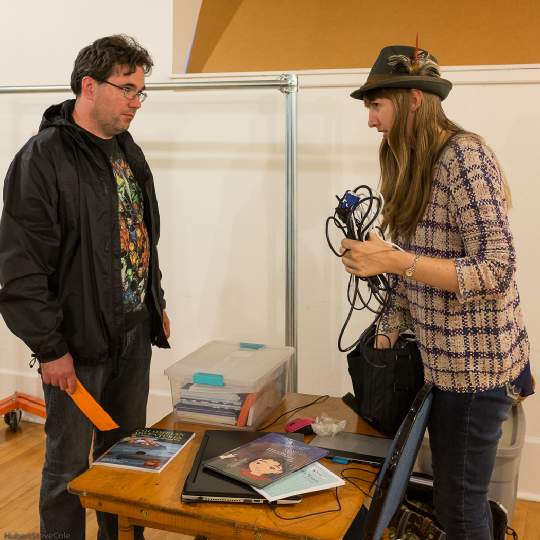 General Meeting - May 4th, 6:30pm
Jeff Nelson
Watercolor artist demonstrated primary color blending.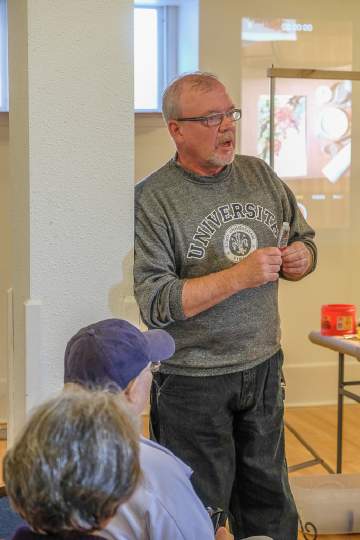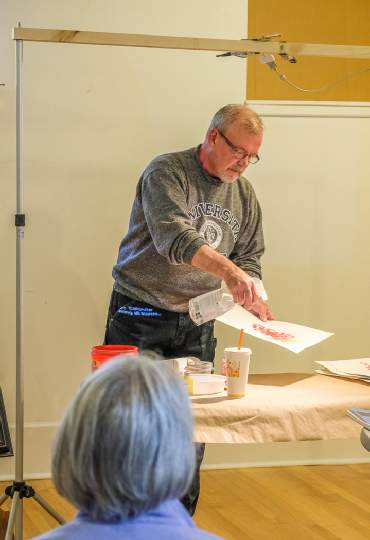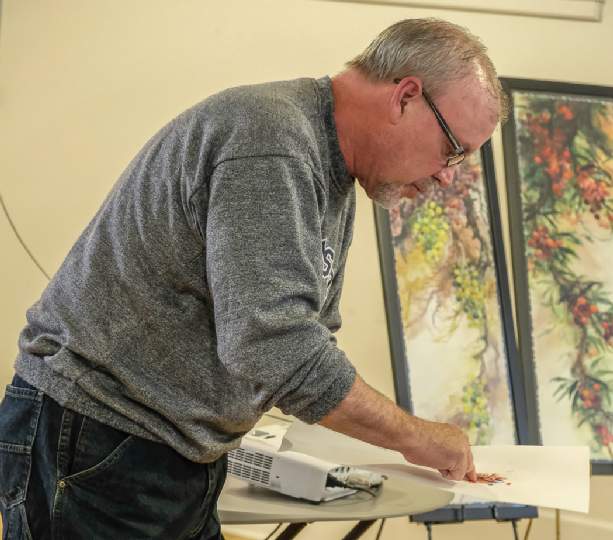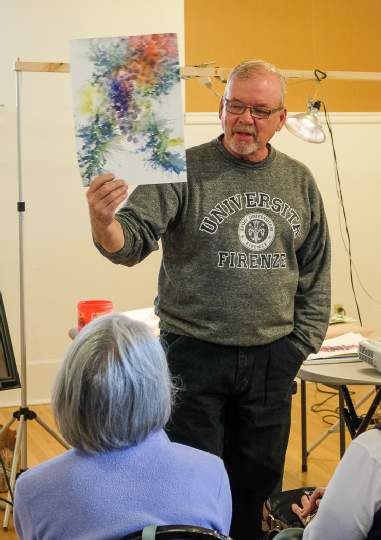 General Meeting - March 2, 2017 at 1pm
Val Naber
Oil on Porcelain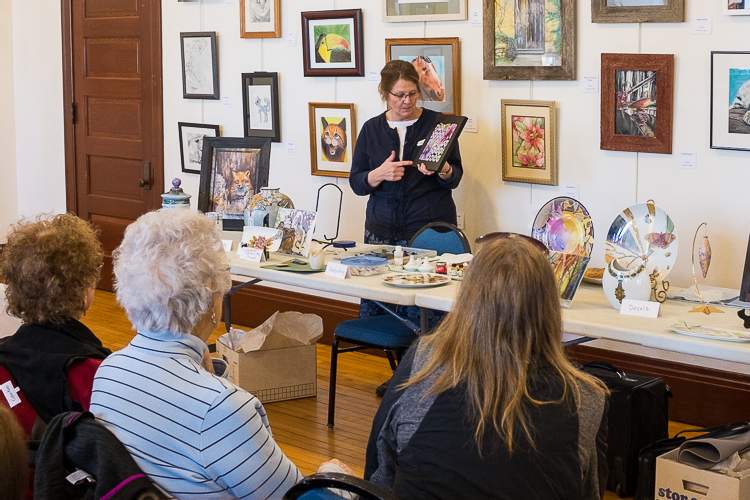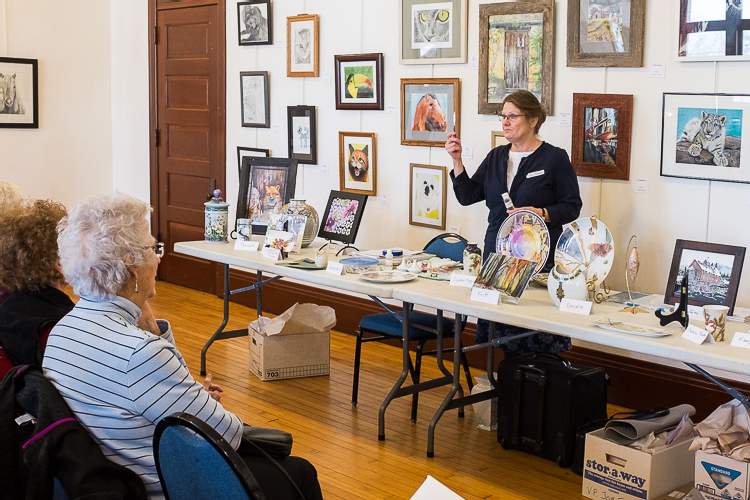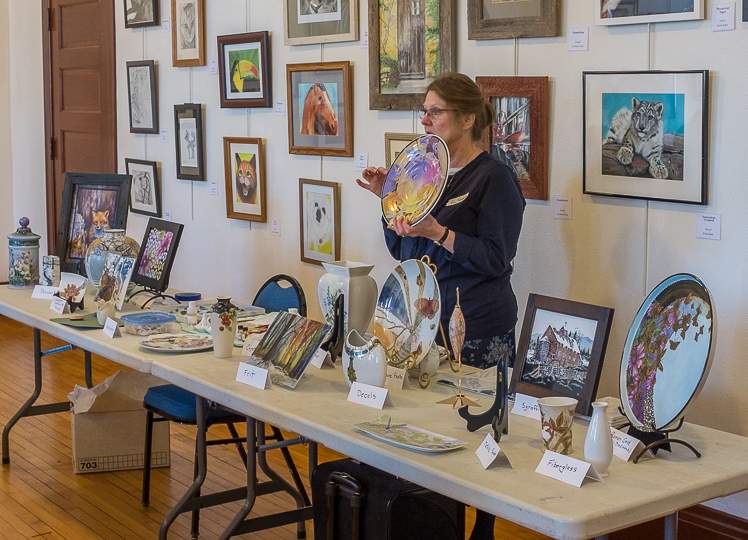 General Meeting - February 2, 2017 at 1pm
Mary Hermanson
Kaleidoscope Designs--Making Magic with Fabric